Group travel:
Business trips, team-building, professional programs, travel for groups of friends, study tours etc.
Longer than one-day programs, inland and abroad
Group reservations (with personalized offers- specials)
For groups we offer individualized programs requiring the needs of the specific group. The programs found on our website can serve as ideas or we are able to create offers that suit every group's needs.
We offer the following services:
Travel packages, individual travel
Transfer: car and bus rental
Flight tickets for groups
Accommodation reservation
Trips, team-building programs
Tickets to presentations, events, sport events
Guided tours and English or German speaking tour leaders, who escort groups
Travel insurance (different kinds)
Why choose us for organizing group travel?
It is important to highlight that all of our services and all of our programs and packages are based on decades of experience. Our previous personal practice (the majority of the time spent as tour guides) contributes to our knowledge of arranging tours, creating packages etc. We travel alongside the groups therefore we know the needs of our clients, and we always strive to exceed their expectations. We possess practical knowledge of many cities, of different opportunities and ideal time-management! We turn to our regular partners (accommodation, restaurants) all throughout Europe, who are trustworthy and always at hand to help us.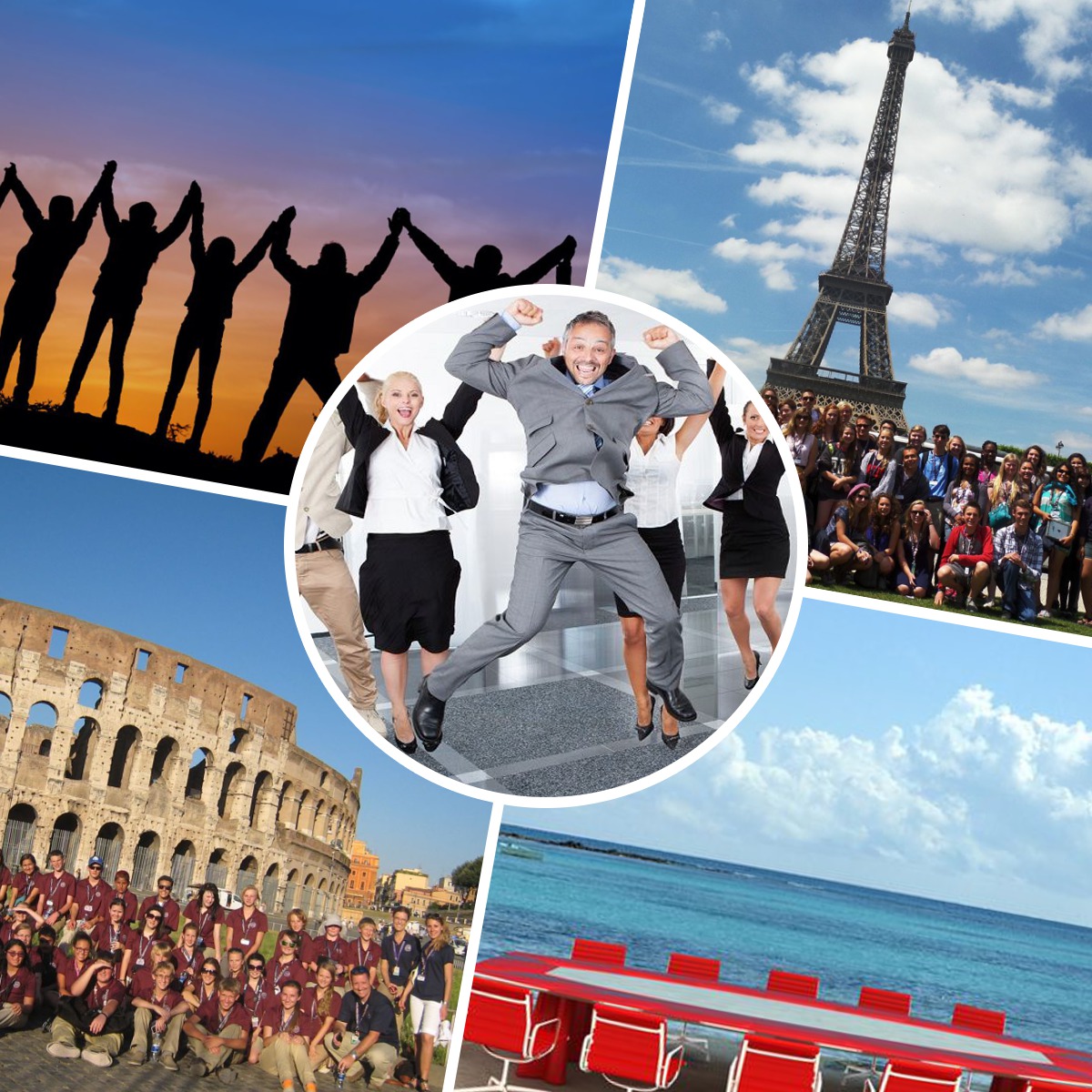 Program Ideas:
London
Learning languages via study tours: Travel throughout London with a professional tour guide, completing interactive tasks on scene (tests, quizzes, maps), receive accommodation by families living in London- a great "first-hand" learning experience and take part in a 7-8 day student-friendly program.
Brussels
In the footsteps of the European Union , Visit to the European Parliament with local guidance, interactive program within the Parliament itself and sight-seeing in Belgium for 4 days (Brussels, Leuven, and Gent).
Gastro tour in Poland
Be a part of an amazing Polish experience with wine and vodka tasting, discovering the secrets behind Polish caramel, making Pieroggi, having a complete "gourmet experience" with live music, Polish folkdance and visit to Krakow and surroundings within 4 days.
Czech Republic
Take part in a brewery tour, a folklore experience filled with live music, amazing dining in local restaurants (dumplings, ribs, steamed cabbage…) and visit Prague's beautiful scenery and sights.
Travelling as a choir
For example: music practices, organizing concert venues, and taking part in cultural programs.
"Team spirit" and being active
Activities and programs such as rafting, cycling, hiking and touring within natural surroundings
Ask for an individual, personalized offer now!
office@jakabbus.hu